We are an organisation dedicated to improving mental health in Romania.
We are raising awareness about mental illness and working to increase access to specialised services for those in need.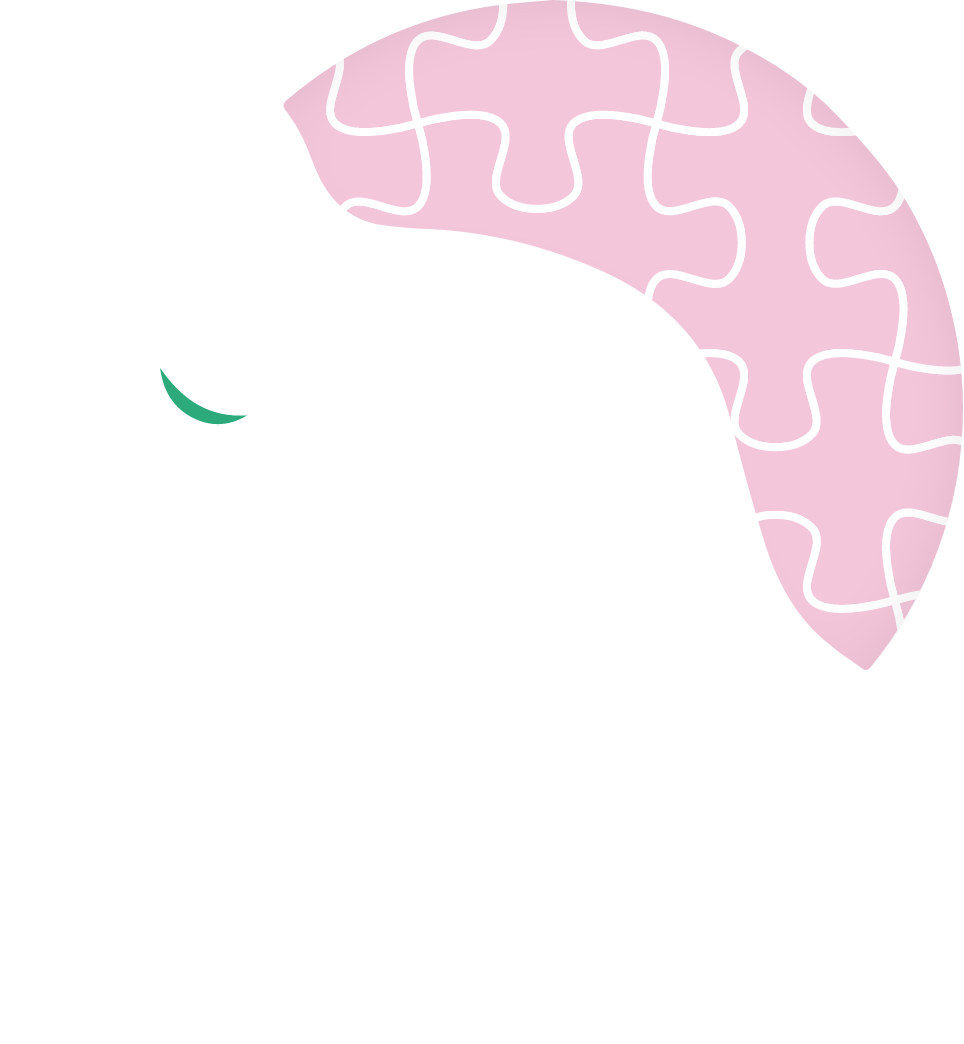 Find the right mental health professional!
Through our map, we hope to make the mental health services available in Romania more transparent, as well as more accessible for everyone.
Click to access the map
Let's bring mental health (education) to high schools!
In the winter of 2021, we started bringing mental health workshops to high schools around the country. To have a bigger reach, we need teachers to collaborate with, who can facilitate the organisation of our workshops during their classes. Do you want us to come to your school?
Sign up as teacher-collaborator
students at our mental health workshops
professionals on the MHR Map of Mental Health Professionals
News
personal story ● self-care
About body shaming during adolescence
Body shaming is an act in which a person expresses unsolicited and usually negative opinions or comments about someone's body (size, shape, weight, etc.). If you want to learn more about body shaming in adolescence and ways in which this phenomenon can be managed, we invite you to listen to the full podcast episode, produced in partnership with Ridmi Magazine, a magazine with uncensored stories on education in Romania.
Listen to the episode on: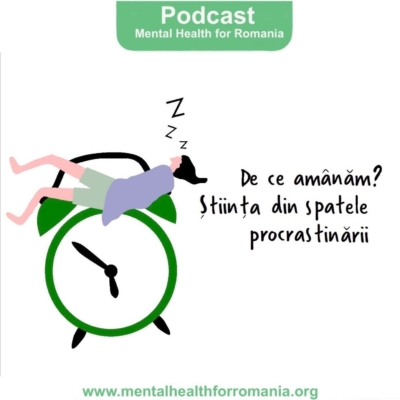 burnout ● self-care ● stress
Why do we procrastinate? The science behind procrastination
"Don't put off until tomorrow what you can do just as well the day after tomorrow" – said Mark Twain. He was not the only one, however, because it is estimated that "procrastinastus", a word of Latin origin meaning "to put off until tomorrow", has been in use since the 1500s. If you want to learn more about why we procrastinate, the research behind this phenomenon, and how to take action, we invite you to listen to the full episode.
Listen to the episode on: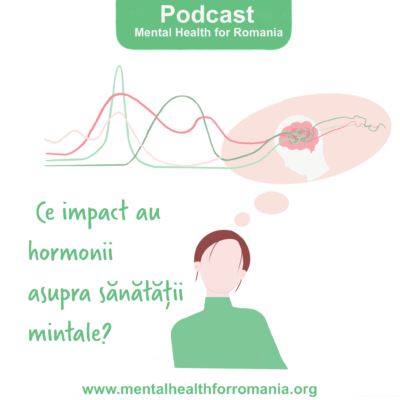 What impact do hormones have on mental health?
Some of the hormones we're bringing up are widely known to have an effect on mental health, such as serotonin, but others, like testosterone, are less well known. With this episode we hope to remind our listeners that anyone's mental health can be affected by the hormonal changes they go through, regardless of gender or age.
Listen to the episode on: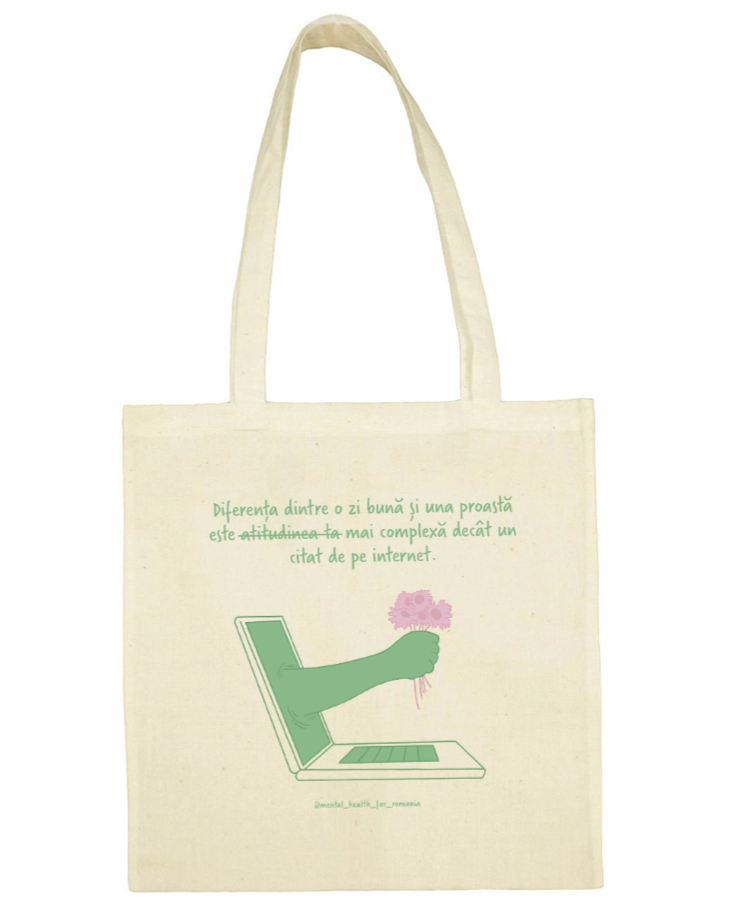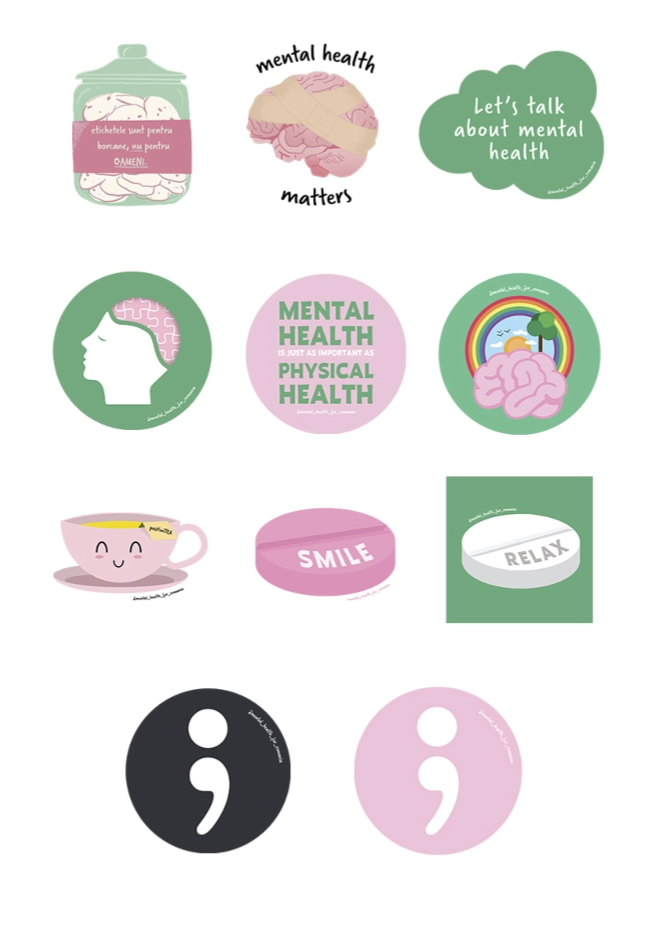 The MHR Store
By purchasing one of our products, you can also become a supporter of mental health in Romania and help us to further our mission.
See our store
In the media
RepublikaNEWS
"Every mind counts" in Dumbrava
Dumbrava, the commune from Prahova which last year obtained the title of "European Youth Village", organized the first mental health workshop last weekend. Ioana Tonceanu, a volunteer from the Mental Health for Romania organisation, was invited to deliver the workshop.
Curatorialist
I suffer from anxiety: what do I do?
In September, Mental Health for Romania, a non-governmental organization dedicated to mental health among youth, launched the Mental Health for Romania Map of Specialists. Maria Pascale launched this NGO in 2019 with the desire to raise awareness about mental illness and improve access to professional services for those in need.
Follow us on social media